The Hunt for Life in the Universe

Louisa Preston/span>
Event details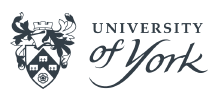 Today we know of only a single planet that hosts life: the Earth. But across a Universe of at least 100 billion possibly habitable worlds, surely our planet isn't the only one that is just right for life? As Goldilocks was searching for the most comfortable chair or the perfect bowl of porridge, astrobiologists are searching for conditions throughout the Universe that are just right for life as we currently know it to exist.
Louisa Preston of Birkbeck University of London and author of Goldilocks and the Water Bears: The Search for Life in the Universe explains how the search for life in the Universe is one of humanity's last great adventures. We are closer than ever to sending humans out to Mars and other planets and moons in the cosmos, to seek this life out. What are the chances of finding life on Mars, Europa, or Titan and what might it look like? Astrobiologists are trying to figure out where other forms of life might be hiding, how we can find them, and what they might be able to tell us about ourselves and where we came from. Join Louisa as she steers you through the exciting and incredible search for life in the Universe.
This event is suitable for adults and children over eight.
About the speaker
Dr Louisa Preston is a UK Space Agency Aurora Research Fellow in Astrobiology at Birkbeck University of London. She has worked on projects for NASA and the Canadian, European and UK Space Agencies studying environments across the Earth, where life is able to survive our planet's most extreme conditions, using them as blueprints for possible extra-terrestrial life forms and habitats.
Louisa is an avid science communicator having spoken about the search for life on Mars at the TED Conference in 2013, and her first book Goldilocks and the Water Bears: The Search for Life in the Universe (Bloomsbury Sigma) is out now. Follow her on Twitter @LouisaJPreston and her personal webpage: louisa-preston.com
Waterstones
Books will be available to buy from the Waterstones' stall at this event.
Tickets