Curating Balenciaga: Shaping fashion

Cassie Davies-Strodder/span>
Event details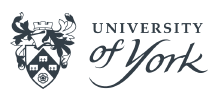 Learn about the curating of the Victoria and Albert (V&A) Museum's summer fashion exhibition, Balenciaga: Shaping Fashion. This is the first ever UK exhibition to look at the vision and legacy of Cristóbal Balenciaga, one of the most revered and influential fashion designers of the 20th century.
Come along and meet V&A curator Cassie Davies-Strodder as she discusses the approach to curating the show, the challenges and most exciting finds.
Cassie will explain how the exhibition takes a fresh look at Balenciaga's designs from the 1950s and 60s, providing a forensic look at what made his work so exceptional and tracing his influence on fashion right up to the present day. On display alongside the garments are archive sketches, photographs and film and x-rays, patterns and making films which reveal hidden details in the designs.
Our Festival event also provides a glimpse of the V&A exhibition with a 3Sixty display of images used in the Balenciaga: Shaping Fashion exhibition. Entrance to the display, which follows the talk, is free and no ticket is required. However, booking is required for the talk.
About the speaker
Cassie Davies-Strodder is a Curator of 20th and 21st century fashion collections at the V&A. Prior to Balenciaga: Shaping Fashion, she worked on the V&A exhibitions Grace Kelly: Style Icon and Future Fashion Now. She also curated the exhibition Fashion Rules: Dress from the collections of HM The Queen, Princess Margaret and Diana, Princess of Wales at Kensington Palace (2013), the V&A's Friday Late events (2011-12) and the Fashion in Motion programme of live contemporary catwalk shows at the Museum (2015).
Cassie has authored a number of publications including London Society Fashion 1905-1925: The Wardrobe of Heather Firbank (V&A Publishing, 2015) and Modern Royal Fashion: Seven royal women and their style (Historic Royal Palaces, 2015) and contributed to Shoes Pleasure and Pain and London Couture 1920-1970: British Luxury (both V&A Publishing, 2015).
Waterstones
Books will be available to buy from the Waterstones' stall at this event.
Tickets