My European Family

Karin Bojs/span>
Event details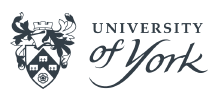 Unfortunately, due to unforeseen circumstances this event has been cancelled.
Author and science journalist Karin Bojs explores the story of Europe and its people through its genetic legacy, from the first wave of immigration to the present day, weaving in the latest archaeological findings.
By having her DNA sequenced, Karin was able to trace the path of her ancestors back through the Viking and Bronze ages to the Neolithic and beyond into prehistory, even back to a time when Neanderthals ran the European show. Travelling to dozens of countries to follow the story, she learnt about early farmers in the Middle East and flute-playing cavemen in Germany and France, and a whole host of other fascinating characters.
Karin's talk is based on her book My European Family, which was the winner of the August Prize 2015. Join her to find out how the genes of this seemingly ordinary modern European woman have a truly fascinating story to tell; in many ways it is the true story of Europe. At a time when politics is pushing nations apart, Karin explains how ultimately our genes will always bind us together.
About the speaker
Karin Bojs is an author and science journalist. She was head of the science desk at Dagens Nyheter, the leading daily newspaper in Sweden, for nearly two decades. Karin has an honorary doctorate from Stockholm University and has received several awards, including the 2015 Swedish August Prize for My European Family, which is published by Bloomsbury.

Karin lives in Stockholm on top of a hill with a view over Lake Mälaren. She often leaves her apartment for her country house where she keeps honey bees, produces cider and maintains an orchid meadow. During the long, dark Scandinavian winter nights she enjoys dancing the tango. @KarinBojs
Waterstones
Books will be available to buy from the Waterstones' stall at this event.