The Story of the Ardabil Carpet

Moya Carey/span>
Event details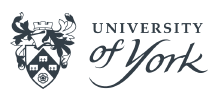 One of the Victoria and Albert (V&A) Museum 's greatest treasures, the Ardabil Carpet was produced in 1539-40 for the dynastic shrine of the Safavid shahs in Iran. This enormous carpet is one of a matching pair, featuring a remarkably sophisticated design.
Much scholarship has addressed the V&A carpet's status as a designed object, studied and admired in isolation and widely imitated by modern weavers. Join V&A curator Moya Carey as she looks at that isolating tendency, but also at the Ardabil Carpet in its original cultural context. How did the carpet's design respond to the sacred interior space at Ardabil, and to Safavid visual culture? Can the Shi`a context explain the unusual addition of two hanging lamps woven into the pattern?
Considered as a pair of carpets, how does the Ardabil design correspond with contemporary arts of the book, particularly gilt leather bookbindings and colourful manuscript illumination? While the Safavid dynasty made several further additions and extensions to the shrine complex, particularly under Shah `Abbas I, how much can we see of the designed interiors produced under Shah Tahmasp - the likely patron of the two great carpets, in 1539-40?
About the speaker
Dr Moya Carey is the Iran Heritage Foundation Curator for the Iranian Collections, at the V&A Museum in London. Her current research addresses Qajar Iran, and how the V&A acquired its extensive collections of Iranian art in the late 19th century.
Tickets