The Story of Hats

Clair Hughes/span>
Event details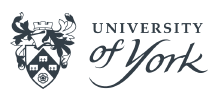 From bowlers to Bergères, join Clair Hughes, author of Hats, for the ultimate guide to hats through history. From the lavish fashion hats of Marie Antoinette's court to the experimental millinery of Stephen Jones and Philip Treacy, Clair takes you on a beautifully illustrated journey through class conflict, gendered etiquette and national allegiances to reveal the complex cultures from which each style emerged.
Unlike any other element of dress, hats are able to confer a certain presence on the wearer, while working to a seemingly arcane system of codes that govern our behaviour. At which occasion is it appropriate to wear a hat? When is it respectful to take hats off? Why did hats fall out of favour?
Through a talk concentrating on royal hats and an immersive exhibition, Clair explores both historical and contemporary styles, as well as their depictions in art, literature and film. Come along for an authoritative guide to one of the most culturally rich accessories in fashion.
About the speaker
Clair Hughes is an independent scholar. She previously held the position of Professor of English and American Literature at the International Christian University, Tokyo, Japan. Her publications include Dressed in Fiction (Berg, 2010) and Henry James and the Art of Dress (2001).
Waterstones
Books will be available to buy from the Waterstones' stall at this event.
Tickets