William Morris and the Politics of Pots

Gill Chitty and David Stocker/span>
Event details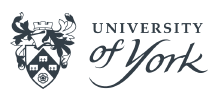 William Morris, 19th-century designer and socialist, is widely appreciated today for his creativity and for ideas he fostered about handicrafts and artisan 'making'.
Join Gill Chitty of the University of York and David Stocker of the University of Leeds as they explain how his collection of Rhenish stoneware pottery, kept at his country home in Kelmscott Manor, Oxfordshire, tells a fascinating story about his vision for everyday art and creativity. In a richly illustrated talk, they will explore ideas about traditional craft and the politics of craft manufacture which shaped Morris's own 'making' of things and, alongside this, the history of the German stoneware potteries themselves.
The event includes the chance to handle examples of these 18th and 19th-century stoneware pots and jugs, and to appreciate the handiwork of the traditional artisan potters of the Rhine valley, whose work Morris so enjoyed.
About the speakers
Dr Gill Chitty lectures in the Department of Archaeology at the University of York and is Director of the MA in Conservation Studies. Her research interests include the history of heritage conservation in the 19th century.
Professor David Stocker has published widely on medieval architecture, archaeology and landscape. Having retired from English Heritage in 2012, he is now Honorary Visiting Professor at the University of Leeds and a member of the Heritage Lottery Fund's Regional Committee for the East Midlands.
Tickets