X-ray Art

Nick Veasey/span>
Event details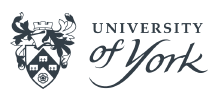 We live in a world obsessed with image and superficial appearances; what we and our clothes, houses and cars look like. To counter this, visual artist Nick Veasey uses x-rays to strip back the layers and show what everyday objects are like under the surface. Instead of creating or transforming objects, Nick exposes something that always existed, transforming the banal to the beguiling.
Join Nick as he presents an immersive exhibition of his work and explains how he uses radiographic imaging equipment to show the composition of a range of items in fantastic detail.
Nick recently carried out forensic investigations into the garments included in the V&A's Balenciaga: Shaping Fashion exhibition, helping to reveal the hidden details and processes that make Balenciaga's work so exceptional.
He contributed to York Castle Museum's Shaping the Body exhibition with vast x-ray lightboxes that explore how clothing transforms the personality. This collaboration with York Castle Museum is set to continue as Nick will be staging an exhibition there in 2018 of x-rays of many of the museum's artefacts.
About the speaker
Over the years, Nick Veasey has created many x-ray photographs, from small everyday objects like teddy bears, ice cream cones and flowers to large multi-component structures such as cars, buses full of passengers and even a life-size Boeing 777 jet and the aircraft hangar housing it.
He began his career as a photographic artist by focusing on conventional still photography work in advertising and design industries. Since discovering x-ray as a photographic medium, he has worked primarily in this area, with his ethereal and fascinating works displayed in galleries, museums and important collections all over the world.
Waterstones
Books will be available to buy from the Waterstones' stall at this event.
Tickets