Refugees Welcome

Alketa Xhafa Mripa/span>
Saturday 17 June 2017, 11.00

AM

to 4pm

Free admission


No booking required

York Minster

(map)
Wheelchair access
Event details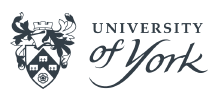 Refugees Welcome is a Luton tail lift van with a purpose-built domestic scene sitting room interior flanked by a neon Refugees Welcome sign. Artist and activist Alketa Xhafa Mripa drives and parks the van in locations across the UK with the aim of opening up conversations and collecting stories.
Join Alketa as she parks up outside York's 800-year old Gothic Minster with her mobile installation which will act as a venue for conversations with visitors about the notion of welcoming. Alketa will be offering tea under the slogan 'Fancy a tea with a refugee!' Come along and join in the discussion and hear about Alketa's positive experience of being welcomed to the UK as a young refugee in the late 1990s.
The installation and learning lab aim to explore current narratives of hospitality for those seeking refuge against the more recent history of welcome and integration in post-referendum Britain.
This event is supported by Counterpoints Arts and the University of York Migration Network.
Following 'Refugees Welcome', Please join us for a Learning Lab on the Politics of Hospitality and the Refuge City on 17 June from 5.30pm to 7.30pm in Kings Manor, Exhibition Square.
Learning Lab takes its inspiration from artist Alketa Xhafa Mripa's installation Refugees Welcome, which will be located in front of the York Minster from 11am to 4pm on 17 June
The Politics of Hospitality and the Refuge City comprises a series of films, a public conversation with Mripa and a panel discussion about the role of arts and culture in opening up spaces for civic action, the values of everyday human rights and urban sanctuary.
Learning Lab includes a poster display and exhibition produced by students from the Departments of Politics and Related Literature, University of York. The Exhibition will open and will include a reception from 4.30pm – 5.30pm.
About the artist
Alketa Xhafa Mripa spent her childhood in Kosovo where she completed her primary and secondary education. She came to London in 1997 to study Fine Art at Central Saint Martins, before going on to study History of Art at the Tate Modern, London. Arriving as a student, Alketa became a refugee when the 1998-1999 Kosovo war broke out. Since then, she has displayed her multi-faceted work in exhibitions across Europe including Berlin, London, Italy, Portugal and her native Kosovo, where she gained wider recognition for her art installation 'Thinking of You',
In 'Thinking of You', Alketa used a Kosovan football stadium as her canvas, which she painted with thousands of donated dresses in a powerful tribute to survivors of sexual violence, aiming to pierce the silence surrounding wartime rape. Kosovan President Jahjaga was the first to donate a dress, praising the solidarity and support the art work generated for the women.
Counterpoints Arts
Counterpoints Arts is a creative hub producing projects by and about refugees and migrants. Its Directors, Dr Aine O'Brien and Almir Koldzic, are currently Economic and Social Research Council (ESRC) Impact Acceleration Accounts (IAA) Fellows in the Departments of Sociology and Politics at the University of York and with the University of York's Migration Network. For more information visit counterpointsarts.org.uk
Find out more about the University of York's Justice and Equality Research Theme.