East West Street: On the Origins of Genocide and Crimes Against Humanity

Philippe Sands/span>
Event details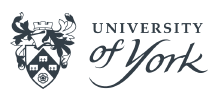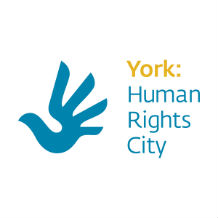 Join barrister Philippe Sands for a moving personal detective story as he explores the creation and development of the world-changing legal concepts of 'genocide' and 'crimes against humanity'. Philippe, author of East West Street, looks at the private and intellectual evolution of the two men who simultaneously originated the ideas following the unprecedented atrocities of Hitler's Third Reich.
Rafael Lemkin and Hersch Lauterpacht both studied law at Lviv University in the Ukrainian city of Philippe's grandfather's birth. Each is considered to be the father of the modern human rights movement, and at parallel times, forged diametrically opposite, revolutionary concepts of humanitarian law that have changed the world. Philippe discusses who these two very private men were, and how and why, coming from similar Jewish backgrounds and the same city, each developed the theory he did. He explains how each man dedicated this period of his life to having his legal concept – 'genocide' and 'crimes against humanity' - as a centerpiece for the prosecution of Nazi war criminals.
Philippe's book East West Street, was the winner of the Baillie Gifford Prize for Non Fiction 2016 and was also shortlisted for the Duff Cooper Prize, the JQ Wingate Prize and the Slightly Foxed Best First Biography Prize. In addition, it was longlisted for the Cundill Prize. East West Street is described by the Sunday Times as "One of the most gripping and powerful books imaginable" and by the Observer as "Important and engrossing".
About the speaker
Philippe Sands QC is Professor of Law at University College London and a practising barrister at Matrix Chambers. He frequently appears before international courts, including the International Criminal Court and the World Court in The Hague, and has been involved in many of the most important cases of recent years, including Pinochet, Congo, Yugoslavia, Rwanda, Iraq and Guantanamo.
His previous books include Lawless World (Penguin, 2005) and Torture Team (Penguin, 2008). He is a contributor to the Financial Times, Guardian, New York Review of Books and Vanity Fair. He makes regular appearances on radio and television, and serves on the boards of English PEN and the Hay Festival. He lives in Hampstead, London.
Waterstones
Books will be available to buy from the Waterstones' stall at this event.
Find out more about the University of York's Justice and Equality Research Theme.
Tickets