Jobs, Technology and Skills

Tim Adlam, John McDermid, Xavier Mesnard, Louisa Michelson, Michael Rendell /span>
Event details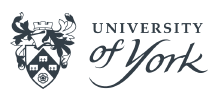 How will robotics and artificial intelligence shape our jobs in the future? Join Xavier Mesnard, Partner with A.T. Kearney France, and Louisa Michelson, Counsel, Labour and Employment Law, IBM, to hear their analysis of how robotics and artificial intelligence will shape our future jobs.
Speakers:
Tim Adlam, Designability
John McDermid, University of York (Chair)
Xavier Mesnard, A.T. Kearney
Louisa Michelson, IBM

Michael Rendell, PwC
About the speakers
Tim Adlam is Head of Mechanical Engineering at Designability, a research and development charity in assistive and healthcare technology. He is a creative researcher, engineer and problem solver, creating technology for people with a wide range of disabilities. Working closely with people with disabilities, Tim's work is focused on identifying real needs, and then creating technology to meet those needs that is useful, usable and beautiful.
Tim joined Designability in 1996, and has enjoyed the diversity of his work, working with UK and international clinical, academic and industrial partners to create and evaluate many devices and systems, including smart house systems for people with dementia, bicycles for children with restricted growth, and now dynamic seating and support systems for children with complex cerebral palsy, the field in which he gained his PhD in 2012. He is a Clinical Scientist and Chartered Mechanical Engineer.
All technology is assistive technology: it assists us to do what we want to do. We use technology to connect with people, express ourselves, and contribute to the society in which we live. Tim's TEDx talk:https://www.youtube.com/watch?v=rfxYT66W6lg
Xavier Mesnard is a Senior Partner with the Operations and Performance practice of A.T. Kearney. He is also a frequent commentator on industry 4.0, sustainability, and food-related topics. He has more than 25 years of strategy and management consulting experience with a focus on consumer and retail industries. He advises large multinationals on value chain performance issues, competitive advantage creation, innovation, business model redesign, merger integration and organisation transformation.
Louisa Michelson is Counsel, Labour and Employment Law for IBM and leads IBM's UK employment law practice. At the European level, Louisa leads IBM's legal work at the intersection of employment and data privacy laws, as well as covering acquired company HR legal matters. Louisa previously led IBM's corporate acquisition integration legal practice for EMEA, delivering over 70 legal integration projects including the integration of more than 200 entities across 20 countries.
With over 25 years in practice, Louisa joined IBM UK in 2003 as a Senior Attorney, and provided legal support to IBM's services businesses for many years. A triple national, Louisa relocated to the UK in 1992 from Toronto, Canada, becoming admitted as a Solicitor (England & Wales) that year. She holds an LL.B. from Queen's University, Ontario, Canada and a B.A. from the University of California, Irvine.
Michael Rendell is a Partner with PwC in the UK. After creating, building and leading the firm's Global Human Resources Consulting practice for a number of years, incorporating all of the services that PwC provides to clients around the recruitment, development, reward and deployment of talent, Michael now leads the firm's Transformation and Disruptive Innovation activity as PwC evolves and embraces the impact of new technologies, the impact of Artificial Intelligence, Ecosystems, digital, different economic and people models and so on.
Michael is also a member of the firm's GTO (Global Transformation Office) with significant involvement in its Global Digital project and transformation focus, along with innovation initiatives and programs. Michael continues to lead a number of large global client relationships, with particular focus on employee reward and executive pay, together with the deployment and management of talent. He also leads transformation and innovation within the firm's Tax Practice.
Michael joined PwC in 1989 and became a partner in 1995. During his time with the firm he has had a variety of roles and client responsibilities – with a particular focus on reward and the deployment of talent globally. He writes and speaks regularly on matters relating to Talent, Future of Work, and the impact of disruptive innovation in professional services.
Tickets