Re-imagining Work: Mapping the future

Richard Brabner, Mark Cahill, Susan Himmelweit, Alexander Hitchcock, Tony Prescott, Colin Stanbridge /span>
Event details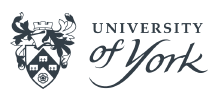 A recent report by Reform suggested that 90 per cent of all civil service jobs could be replaced by artificial intelligence in the future. So what kind of work will we be doing in the future and what does that mean in terms of the kinds of skills and education we need to meet those challenges? Should we be scared or optimistic about the impact of robotics and artificial intelligence on labour markets? What does this mean for different parts of the labour market and should government and the economy respond?
Join our experts, including Mark Cahill, Managing Director of Manpower UK, and Alexander Hitchcock, Senior Researcher with Reform.
Speakers:
Richard Brabner, UPP Foundation
Mark Cahill, Manpower UK
Susan Himmelweit, Open University
Alexander Hitchcock, Reform
Colin Stanbridge, London Chamber of Commerce and Industry
Tony Prescott, Sheffield Robotics, University of Sheffield
About the speakers
Richard Brabner was appointed Head of UPP Foundation in July 2016. Working with the trustees, he sets its strategy and leads on all aspects of the UPP Foundation's activities. Richard joined UPP in 2015 as Business Development Manager and his responsibilities included setting up the UPP Foundation.
Prior to joining UPP, he was Head of Policy at the University of Hertfordshire, advising the Vice-Chancellor and senior management team and leading the University's public affairs function. Before this, he worked as a researcher for two MPs in Parliament. He graduated from the University of Essex in 2007 and holds an MRes in Public Policy and Management from Birkbeck, University of London.
Mark Cahill is Managing Director of ManpowerGroup in the UK, a Regional Managing Director of ManpowerGroup Northern Europe, and European leader for RPO and for TAPFIN, ManpowerGroup's MSP and vendor neutral solution. As Managing Director, he is responsible for the UK's conception and delivery of industry-leading workforce solutions to clients and candidates to succeed. He is also responsible for driving the company's Managed Service Programme (MSP) and Recruitment Process Outsourcing (RPO) offerings in Europe. A 29-year veteran of ManpowerGroup, Mark was previously Chief Executive of Brook Street, and has held roles such as Financial Director and Managing Director of the ManpowerGroup-owned company. Mark also performs an advisory role influencing government and agency bodies, and regularly contributes to industry-wide discussions. In 2014 he was appointed Chairman of the CBI's London Council, following several years of active participation.
Susan Himmelweit is a feminist economist and Emeritus Professor of Economics at the Open University. Her research interests are in gender inequalities within households, the economic theory of caring, and the gender implications of economic policy. She was the founding Chair of the UK Women's Budget Group and remains an active member and co-ordinator of its Policy Advisory Group. She has been on advisory groups for the Equality and Human Rights Commission, on Working Better and on Making Fair Financial Decisions. In 2009, she was the President of the International Association for Feminist Economics (IAFFE), and from 1996 to 2012, an Associate Editor of its journal Feminist Economics.
Alexander Hitchcock is a Senior Researcher with Reform. He joined Reform in May 2015 and has authored reports on healthcare, welfare and public procurement. His current focus is on the commissioning of human services across healthcare, employment and justice services, including the creation and management of public-service markets. Prior to Reform, Alexander worked for Lorraine Fullbrook MP and the philosopher Alain de Botton. He holds a BA in History from the University of Sussex and an MPhil in Modern European History from the University of Cambridge.
Colin Stanbridge became Chief Executive of the London Chamber of Commerce and Industry in November 2002. He is responsible to the Board for all aspects of the Chamber's work. Prior to joining the Chamber, Colin was Managing Director of Carlton Broadcasting, the London weekday ITV Company from 1996, having joined Carlton as Controller of Regional Affairs in 1993. He became Controller of Public Affairs for Carlton UK Television in 1994. Colin was at the BBC for nearly twenty years after joining as a News Trainee straight from York University. He has worked in local radio, network news, current affairs and regional television. After working as a producer on 'Midweek', 'Tonight' and 'Nationwide', Colin joined the team that set up Breakfast Television. He was a senior editor on 'Breakfast Time' for two years. He was the Editor in Brighton on the morning of the Brighton bomb.
He was made Home Editor on 'Newsnight' before moving back to 'Breakfast Time', first as Deputy Editor and then as Editor. After a spell as Editor of 'This Week Next Week', the political weekly, he became Head of Television for the South East. He was responsible for the transformation of 'London Plus' into 'Newsroom South East' and the creation of the current affairs strand 'First Sight' which won two Royal Television Society Awards. His last job at the BBC was as Head of Centre, South East, where he headed up all regional television and the output of five local radio stations.Colin was a member of the Outer London Commission introduced by Mayor Boris Johnson and now sits on the London Finance Commission which Mayor Sadiq Khan commissioned Professor Tony Travers to reconvene.
Tony Prescott is a Professor of Cognitive Neuroscience at the University of Sheffield and Director of Sheffield Robotics, an inter-disciplinary research institute across both Universities in Sheffield. His research aims both to advance the understanding of biological life, and to create useful new technologies such as assistive, educational and entertainment robots. With his collaborators he has developed the whiskered robots 'Scratchbot' and 'Shrewbot' and the pet-like companion robot 'MiRo'. He is currently working as a partner in the EU Human Brain Project to develop brain-like control systems for the iCub humanoid robot that will provide the robot with a human-like autobiographical memory. As the co-founder of the University of Sheffield spin-out company Consequential Robotics, he is also engaged in commercial projects to develop assistive robots that will enhance the experience of life as we age. He regularly writes and talks about the societal and cultural impacts of future robotic, AI, virtual reality and telepresence technologies.
Tony is a Fellow of the British Psychological Society (FBPsS), Director of Research for Consequential Robotics, Editor of Connection Science, Co-founder of the 'Living Machines' International Conference Series, and Co-founder and Director of Sheffield Robotics. He is currently editing Living Machines: A Handbook of Research on Biomimetic and Biohybrid Systems which will be published this autumn by Oxford University Press. His research has been covered by the BBC One Show, Radio 4's Material World, Costing the Earth and World at One, Discovery Channel, CNN the Guardian, the Telegraph, the Observer, The Economist, Science Magazine, New Scientist, Focus Magazine and American Scientist.
Tickets