Extracting Meaning and Value from Work

Daiga Kamerade, Guy Standing, Jo Swaffield, Martin Vander Weyer /span>
Event details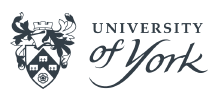 Guy Standing's The Precariat has achieved cult status as the first account of this emerging class of people, who face lives of insecurity, moving in and out of jobs that give little meaning to their lives. Following a keynote speech from Guy, Jo Swaffield and Daiga Kamerade will discuss the implications of this emerging class of people. What meaning should we be able to derive from our work and what changes are necessary to obtain real value from our work? The session is chaired by Martin Vander Weyer, Business Editor of The Spectator.
Speakers:
Daiga Kamerade, University of Salford
Guy Standing, Basic Income Earth Network
Jo Swaffield, University of York
Martin Vander Weyer, The Spectator (Chair)
About the speakers
Dr Daiga Kamerade is a Senior Lecturer in Quantitative Research Methods in Sociology/Criminology at the University of Salford. She joined Salford in October 2016 from the Third Sector Research Centre at the University of Birmingham. Prior to this Daiga worked at the University of Manchester and was awarded a PhD from the University of Cambridge for a study on how working conditions affects workers' engagement in voluntary organisations.
She has also been involved in data collection and analysis consultancy work for numerous private and public sector organisations. She is a work and employment researcher who combines sociological and psychological perspectives. Daiga's research is focused on the effects that work has on people's well-being and civic participation. She has an expertise in quantitative research methods and extensive experience of using large and complex data sets. Most recently she has been involved in three projects: Community Hospitals Research Programme, the FP7 Third Sector Impact Research Project, and the Defining Mass Observation Project.
Guy Standing is a Professorial Research Associate at the School of Oriental and African Studies (SOAS), University of London, and a founder and co-President of the Basic Income Earth Network (BIEN), an NGO promoting basic income as a right. He has held chairs at SOAS and at the Universities of Bath and Monash (Australia) and was previously Director of the Socio-Economic Security Programme of the International Labour Organisation. Themes from his seminal book The Precariat: The New Dangerous Class (2011) have been further developed in A Precariat Charter: From Denizens to Citizens (2014) and The Corruption of Capitalism: Why Rentiers Thrive and Work Does Not Pay (2016). His latest book is Basic Income: And How We Can Make It Happen (2017).
Professor Jo Swaffield is Head of the Department of Economics and Related Studies at the University of York. She gained a BSc from the University of Bristol, an MSc from the University of York and a PhD from the University of Warwick. Her main areas of research interest are labour economics and applied microeconometrics, focusing on issues such as the gender wage gap and low wages (including the minimum wage and the Living Wage).
Jo's research has been funded by the Economic and Social Research Council (ESRC), the Joseph Rowntree Foundation (JRF) and the Low Pay Commission (LPC). and publications include (with J Bradshaw, R Tunstall & C Snell), "An evaluation of the living wage: Identifying pathways out of in-work poverty", Social Policy and Society; Minimum wage hikes and the wage growth of low-wage workers", Bulletin of Economic Research, 2014; (with SJ Nickell and S Redding), "The uneven pace of deindustrialization in the OECD", The World Economy, 2008; (with A Manning) "The Gender Gap in Early-Career Wage Growth", Economic Journal, 2008; and (with M B Stewart) "The other margin: do minimum wages cause working hours adjustments for low-wage workers?", Economica, 2008.
Martin Vander Weyer is Business Editor of The Spectator and writes the weekly Any Other Business column. He is also a regular contributor to the Daily Telegraph, Literary Review and other national publications. Before becoming a journalist, he spent 15 years as an investment banker in London, Brussels and the Far East.
Tickets