Border: A journey to the edge of Europe

Kapka Kassabova/span>
Event details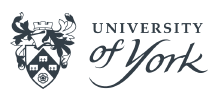 Meet Kapka Kassabova, author of Border: A Journey to the Edge of Europe, as she discusses the extraordinary people and hidden histories of Europe's last border. Kapka travelled back to the forested, once forbidden border zone of Bulgaria, Turkey and Greece 25 years after the end of the Cold War. From the ancient Thracians and the Ottoman Empire to Cold War secrets and today's refugees, hear the stories she gathered.
About the speaker
Kapka Kassabova grew up in Sofia, Bulgaria and later emigrated to New Zealand and Scotland. She is the author of the memoirs Street Without a Name, Twelve Minutes of Love, and several poetry books. She lives in the Highlands of Scotland. Her new book Border took her to Europe's most hidden corner.
Waterstones
Books will be available to buy from the Waterstones' stall at this event.
Tickets