Stories Against the Clock
Event details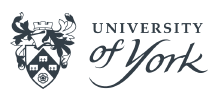 An 80,000 word thesis would take eight hours to present; ten University of York research students have just three minutes each to tell the 'story' of their research. Come along and join the audience for the final of York's Three Minute Thesis (3MT®)competition and hear about the ground-breaking research taking place in York.
3MT® competitions challenge participants to explain their research effectively and concisely to a non-specialist audience in three minutes, helping to develop their presentation and research communication skills. Communicating to different audiences helps demonstrate the contribution that research makes to wider society and the economy. The University of York 3MT® is a chance for research students to engage and enthuse a range of learners about their research and, especially in the case of high school learners, perhaps even inspire them to attend a research rich institution in the future.
This event also features the final round of the North Yorkshire Coast Higher Education Collaboration's 'Give me Five' competition. The Give me Five competition develops schoolchildren's research and presentation skills and enhances their understanding of research in a university environment.
You can find out more information about the University of York 3MT® competition on the competition webpage.
For further information on the Give me Five competition visit vimeo.com/181806552.