Artificial Intelligence and the Future of Work

David Biggs and Joaquim Ferreira/span>
Event details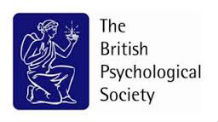 Many people fear that Artificial Intelligence (AI) may replace work, making the human race redundant. This fear has been fed by sources ranging from social media through to stories in Hollywood films of 'things' terminating mankind. But what is the truth?
Join occupational psychologist David Biggs and robotics engineer Joaquim Ferreira as they examine this question in the workplace of today and the future. You'll also have an opportunity to meet your potential robot replacements.
Speakers
Dr David Biggs is the Programme Director for Occupational Psychology at the University of Gloucestershire. David is Health and Care Professions Council (HCPC) registered and chartered through the British Psychological Society. He works with various committees to promote standards in psychology. David has consulted with many businesses to provide training, recruitment and research services.
Joaquim Ferriera has been interested in robots since the mid-1980s when he first saw an 'Omnibot' made by Tomy. After spending many years as a software developer, he has worked with robots over the last ten years with businesses in a variety of sectors.
Division of Occupational Psychology, British Psychological Society
The Division of Occupational Psychology (DOP) promotes the professional interests of occupational psychologists. It aims to develop psychology as a profession and as a body of knowledge and skills. It supports its members by providing training and advice, by holding regular events, and by keeping members up to date with the latest divisional news.
Tickets